Creanord goes to Critical Communications World 2021

Join Us in CCW 2021 Conference / Convention
Date: November 3 – 5, 2021 | Place: IFEMA – Madrid, Spain
About Critical Communications World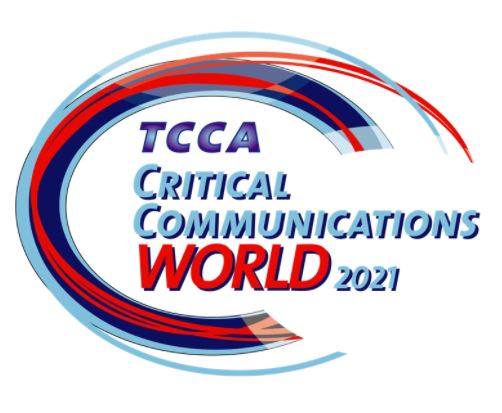 COVID-19 pandemic greatly impacted the way businesses function nowadays. With that in mind, many events and conferences have been cancelled or moved online to maintain safety. That is why Critical Communications World 2021 – TCCA's flagship event, has been rescheduled to 3rd–5th November of this year.
TCCA Chief Executive Tony Gray said: "Everyone involved in Critical Communications World must be able to prepare for the event with full confidence. They must be reassured that plans will not have to change, travel costs will not be wasted, and – crucially – that they will be safe."
"CCW is the largest and most important show in its sector. It will continue to bring the entire industry ecosystem together, setting the agenda for the future of critical communications."
"This is clearly a difficult time, and we are grateful to everyone for their continued patience and support as we reorganize. We have huge expectations for CCW 2021, and fully expect it to be one of the most successful – and enjoyable – shows in the history of the event."
The convention will take place at the Feria de Madrid – also known as the IFEMA (Madrid, Spain), uniting unite mission- and business-critical manufacturers and end-users after two years of pandemic. The goal of the event is to gather critical communications professionals to share ideas, discuss new developments and learn from the industry experts.
Why join CCW 2021
Bringing private and public sectors together CCW 2021 will allow visitors to experience three days of cutting-edge content, including expert-led masterclasses and conference presentations. Visitors will explore the potential of new critical communications technology, the latest technology services, and regulators, while preserving and improving the best of today.
Network with the biggest critical communications companies and decision makers from across the globe.
More information on CCW 2021
Learn more, check out the agenda, register and participate
About TCCA 
TCCA leads the global development and promotion of standardized critical communications solutions for professional users, providing the forum for  every stakeholder in the critical communications sector including governments, regulators, manufacturers, operators and end-users. TCCA enables stakeholders to discuss, debate, deliver and evolve the market for the benefit of all. Members of TCCA manufacture, design, build, implement, utilize, analyze, promote, develop and deploy critical communications globally.
"TCCA influences key decision makers on the need for and benefits of open and competitive markets, and lobbies for the spectrum required for critical communications to operate effectively. TCCA works closely with organizations responsible for the development of open standards relating to critical mobile communications, including ETSI and 3GPP."
More information on TCCA
About Creanord
Creanord designs and delivers network performance quality solutions that build confidence and readiness for communications service providers to create and sell services with service level agreements (SLAs) and quality guarantees.
Creanord PULSure™ is a design framework used for network performance and experience-tracking to customer-specific needs at a fraction of the cost, time and effort of conventional systems. The PULSure solution enables you to set, offer and track network experience-based SLAs and key performance indicators (KPIs) with superior accuracy, giving you insights about the metrics such as speed, latency, jitter, and availability that go far beyond those reported by conventional systems. With the PULSure the service provider gains and preserves
end-to-end situational awareness, performance visibility and control needed to automate, continuously optimize network performance and prevent negative impacts, to meet the most demanding service needs.
Already since 2000 Creanord has served customers globally, operating the most demanding networks and connectivity applications.