Summarizing our participation at MWC Barcelona 2023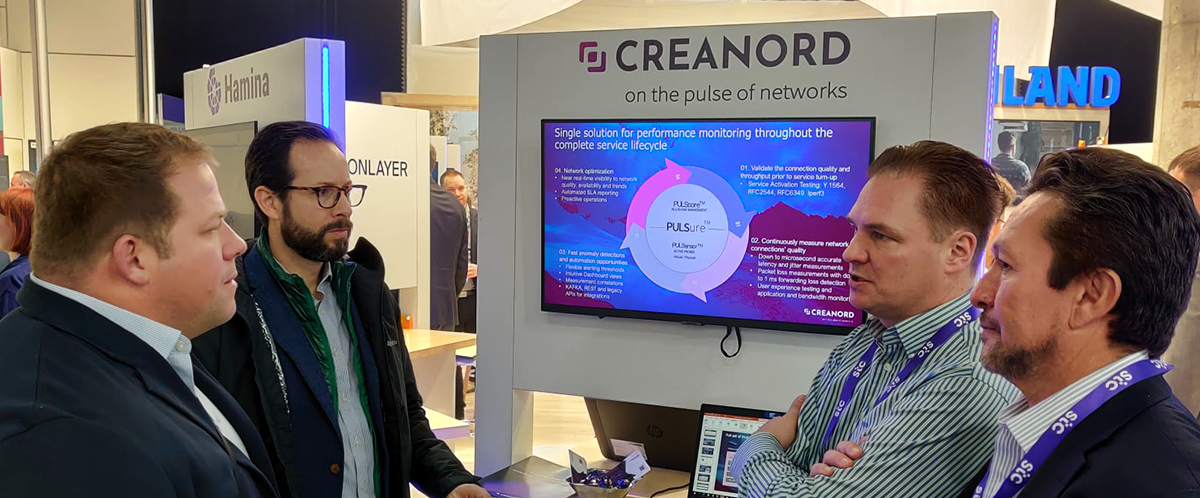 This week Creanord participated in MWC Barcelona 2023 and it was great. The event gathered thousands of thought leaders and industry specialists . As the 5G Acceleration is one of the main topics of MWC this year and we definitely saw that the quality of network performance and user experience is on the minds of the operators like never before.
We have met a lot of mobile operators. Over 70 people came by our stand in few days.  We also discussed with operators offering managed business, wholesale and satellite services how they can create outperforming networks with Creanord PULSure solution.  Many distributors and resellers that are looking for modern performance monitoring solutions to add into their portfolio stopped by to see how they can solve their network performance issues and demands.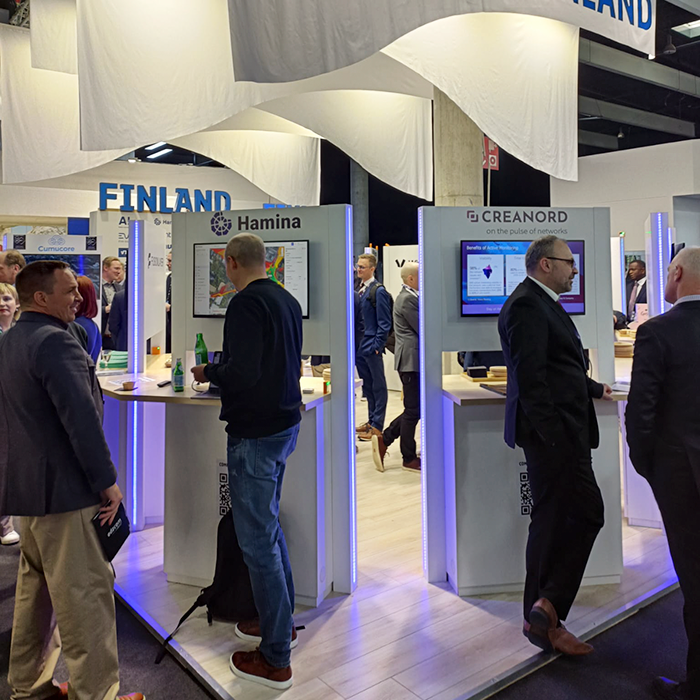 Here are some of our event Highlights:
Interview with Claus Still CTO at Creanord during the MWC Barcelona 2023: