Answering 5 questions on IIoT and importance of 5G network monitoring with Michael Johnston from Think Robotics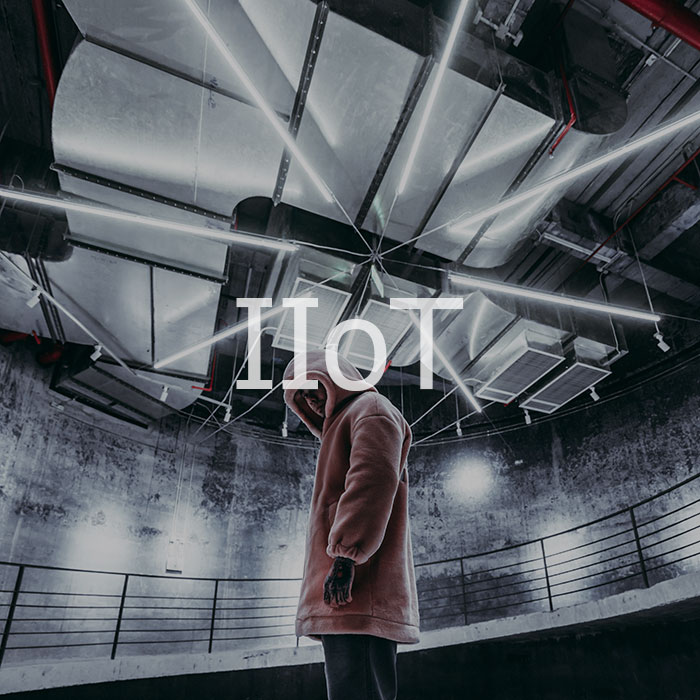 Industry has been transforming since the 18th century in four major steps with each step bringing a revolutionary improvement in efficiency. From steam to mass production, Automation to digitisation, what we now have at hand, calls for out-of-the box approach, to be disruptive, where we take a look at the big picture and think differently on how to readdress the question rather than trying to solve the problem.
This concept is very different from just digitizing the current systems. Industry 4.0 is a new way of looking at things that uses and innovatively combines the following three key factors: Physical world, digital capabilities and logic.
To date, some of the identified Industrial IoT used cases, which represent the Industry 4.0 era are evolving e.g., from smart factory, traffic optimization, farm and railway environments.
However, many more use cases are still in the horizon. Technology is advancing 5G technology and architecture with cloud and edge computing play a key role for Industrial IoT Creating an enabler for a vast variety of applications requiring very different combinations of bandwidth, latency and jitter – a service driven ecosystem where applications that are truly busines-critical requiring, high-availability, Low Latency, high bandwidth and tolerate only millisecond delays. In Order to implement these solutions, there needs to be a confidence that the network and infrastructure can perform end-to-end to meet the application specific requirements. For this, Network or service provider must have tools to accurately monitor the network and service performance and with insights drive possible network architecture changes e.g., for edge computing.
Proper network and service assurance system that meets 5G and Industrial IoT needs must be easy to deploy and scale and it must provide accurate and granular measurements down to microsecond levels. Furthermore, it must provide actionable insights on the network and services both for reporting purposes as well as for SDN-enabled automation.
Do you want to hear more of expert opinions? Check out our on-demand webinar with Michael Johnston from Think Robotics: "Is Your 5G Network Ready for Industrial IoT? "
Key questions and answers from the webinar answered by Michael Johnston and Claus Still.
1. Why would a company buy an IoT as a service solution from a service provider rather than building it on their own?
The truth is, there are quite a lot of benefits when you are buying services from an operator.
The largest one that you may not realize is when you are building an IoT solution there are a lot of integrations that you need to do and the understanding that you need to make sure that your solution is working around the clock.
That is exactly what operators are built to do and that you most likely don't want to do yourself. So, buying IoT as a service has a lot of benefits for you. In this scenario you can also start small and quick and then just enlarge the scale as you need.
With the 5G network capabilities you have the option to use and operate the infrastructure by putting some of your compute functions on the edge or centrally in a data center (or a combination of both) and these are only few of the benefits doing IoT as a service offering.
One of other things mentioned before, we have to remember that 5G is all about services, compute and microservices rather than the subscribers connected to the network, here raises the question: "What services is their operator going to offer, what flexibility is going to be offered and then where are those services going to lie?"
Can I go to an operator in the future and get a billing service or get a microservice that controls a customer information or controls location and in turn bring all those functionalities back to a solution that I'm providing to a customer?
Within New Zealand, we a building a solution that is completely independent from the large operators, a view long term as to what the ideal model looks like and then, based on this how can we look at it on a larger scale solution with an operator (or based on standards can it be exported) . Further to this, there is still the question "Has the operator got the mindset / DNA to be able to do that?"
Now, can I get building blocks out of a mobile operator to provide access to the metro or can I take this one step further and say can I combine your location with gamification platform to look at a game scenario? Can I bring in different functionalities based on information around me and combined it functionality of a mobile network to be able to make that work?
So, as it was mentioned, for IoT works if you come at it from a foundation of communications and look at the connectivity of the network, and then the ability to look at services and you are able to look at industry 4.0 as a question rather than answer.
2. With traditional solutions around factories based on wi-fi, there is a limitation how big the solution can get. How do you compensate for that?
If you look at 4G (LTE) and 5G, they're ultimately scalable, you just have to look at the commercial network that are only bound by the number of base stations installed.
Also, within the standard of 5G and 4G, the networks combined with the ability for scalable, we have the ability to introduce all these kinds of commercial technologies where you decouple the user plane from the management layer, (the devices on the network move independently from the information / services being passed across the network).
For example, for a "smart City", which could be ultimately scalable solution, bringing it into the smart sub systems (environments) where we can control numerous "Things" moving across a constant area.
And within a 5G context we can move compute / services across the network, rather than trying to move data to a customer.
"Now where's the service? What can I do as business service?" In SDN service-defined networks the service drives what network does in a scalability argument going forward.
3. We know many sensors are being built around LoRaWAN, Sigfox, etc. due to power requirements. What are your thoughts around the edge being a conduit for connectivity?
If you look at the edge as being a conduit of data or logic, the edge can equally perform the function as a conduit for a connectivity, having the ability to connect multiple networks together.
One of the benefits of looking at the ecosystem as one whole is the ability to look at different new ways to collect data with needs to be based on different timings / and use cases.
We take data from a LORAWAN network around an hourly time-based structure where we get information on a water meter or a power meter and then push it back to a real-time pump via 4G?
Or can we get information around traffic going up and down the road in relation to a traffic light it's coming through?
The question then would be, are we smart enough to not identify a network, a function as one network? Can we identify that function as multiple networks and multiple structures?
Let me give you an example, we did a project a while ago for a smart stadium. That smart stadium experience was "all inclusive", an individual watching a football match in real time.
In that football match you could get a commentary or whatever commentary you want over your telephone.
You could also look at one of the 50 different camera feeds, again via the device on your lap
Also, based on telephone we could use augmented reality, so you can look at your favorite players as they ran around, and their statistics gained throughout the match.
To deliver this involved a combination of networks, 5G, 4G, fiber, ultra-wide band as well as different connectivity pieces, and services located throughout the stadium with different feeds coming into one single delivery service, and in turn delivering this interactively to a customer.
If this is an example of industry 4.0, going forward we have to think differently, it's not coming up on one solution, one network or one bit of logic but rather us saying: "Whatever I do, the data, the logic and the degree mechanism are completely different but they're all combined to get an outcome".
4. If large cloud players are trying to extend via the cloud to the edge via fog computing is this a long-term viable solution?
If you look at the industry, you'll hear the work on Edge computing been driven by Google, AWS or Microsoft. The common cloud argument is that the Edge is an extension of the cloud (there we move into Fog technology), which is all about moving a database or moving data to the edge.
If industry 4.0 is all about reframing the question, and logic based on various data inputs to get an answer, the solution should be more involved in the management of this logic rather than extending compute to the Edge.
Again, if you turn around to me and say that my 5G network is going to have a one millisecond latency then my question to you: "What is the compute tax or the amount of time available to compute, for the particular use case does it need to be sub one millisecond?
Another way of looking at it, now what kind of decision can you make within one millisecond?", for example the reaction time of 10 Ms to a vehicle at 30km / Hr is around 1.5 Metres, and a reaction time longer than this, will extend this distance, but a reaction time shorter will allow the vehicle to travel faster.
If the Edge becomes an extension of the cloud, there is a tendency to transact the cloud, to make a decision and to pass back.
If I turn around and say to you that the way a mobile network works naturally, within the standard is for compute and logic in the form of messaging passing around the network, rather than the database being distributed, then that messaging argument becomes a far more logical extension of what the network was bult for?
Where this truly makes sense is when we start looking at an end-to-end view, and as mentioned, if revenue long term is going to come from business services rather than subscribers (or the relationship between Business Customers and consumers (that B2B2C model) then for the operator offering this type of X as a Service this becomes a great opportunity.
BUT – It is interesting to see that (as mentioned above), it is not in their DNA, and the majority of operators haven't really understood the impact of this discussion yet. Perhaps a handful of operators are moving into this space dramatically, but for most, if you look at the 5G offerings around the world, are talking about speed, or a Fibre to home alternative.
Where in reality, due to limitations in frequency, and the physics of Millimetre waves, as an overall offering, 5G is not going to give you much more speed than a 4G …. but if you think about the distribution of compute and all the functionality around available to the enterprise then the networks started to make sense.
5. How is the webinar topic related to NZ Public Safety Network procurement?
When it comes to public safety network the New Zealand Police have their own dedicated network
New Zealand Police case study – Tait Communications (taitradio.com) / P25 Digital Radios – Tait Communications (taitradio.com)
Rather than using public mobile networks
About Michael Johnston:
A dynamic, passionate, dedicated, and seasoned Information Technology professional with advanced experience providing executive-level leadership to global teams. Additional expertise in Engineering; qualified in Accounting, Finance, and Law. Works well with multicultural groups in hectic, fast-paced environments. Specializes in low opex, delivery-based telecommunications networks, and binding network functionality to meet ongoing business requirements.
After 20 years background in building and operating telecommunication networks, having worked in executive positions for large operators such as Ooredoo in the Middle East, Hutchison and Millicom in SE Asia, I have seen the movement toward customer centric / Digital type solutions, technology being used to drive a user outcomes, from subscriber based models.
In coming back to New Zealand, I joined up with Think Robotics to start building practical solutions and focusing on Industry 4.0 type products, looking to build Telecommunication networks supporting specific use cases, which resulted in our first Proof of Concept in South Auckland for a smart Village (where an autonomous vehicle was run over a Private LTe Network) …. And since completely this, with the establishment of Overlay, to build Edge solutions (including EDGE AI) meant I am delivering exactly what I am evangelising.
Learn more about Think Robotics on their website: