Multi-application customer case
Briefly about this case
The service provider started to look for a service monitoring solution as they were  suffering from a number of issues in their network. Everything was rotating around  network quality and reliability problems. In such setup it was logical that business customer services were failing to meet the service level agreements.
Issues identification was extremely difficult due to fragmented network infrastructure and different network architecture varying from country to country. Given all of the factors, the service provider was looking for a solution that could identify and understand the problems in the network and establish proper visibility of its performance.
Creanord was chosen due to its flexibility to provide a unified and holistic view of the overall performance across all network areas. The service provider wanted a view into mobile backhaul performance monitoring, business service assurance, pan-European core monitoring, and data center performance monitoring. Also, the excellent integration capabilities and SDN readiness were key. The Kafka bus available in the Creanord solution breaks the silos between the OSS systems by distributing the data across the organization in a scalable manner making it future-proof as the service provider moves into 5G and IoT.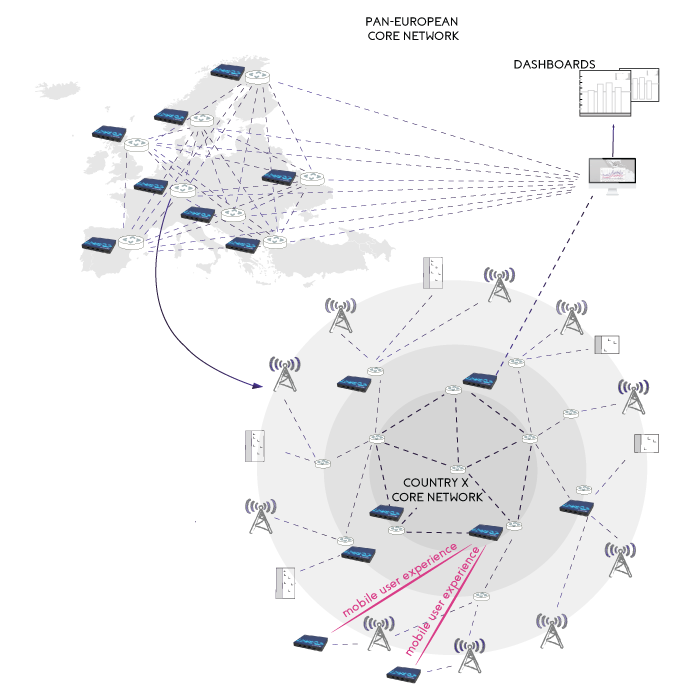 Network areas to meet the short- and long-term performance monitoring and measurement needs:
Mobile backhaul performance monitoring
Business service assurance
Pan-European core monitoring
Datacenter performance monitoring
Download multi-application customer case
Multi-application customer case